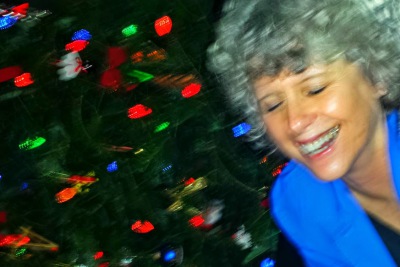 Thank you for visiting my website!

Energy healing has brought such peace and healing to my life--I would like to share all of its benefits with you.

I was introduced to energy healing after I had a complete hysterectomy in 1999 due to chronic endometriosis. Several months after the surgery, I seemed to be fully healed physically, with my regimen of replacement hormones stabilized, but I still had pain and discomfort around the incision. My gynecologist suggested I might benefit from some Healing Touch sessions with a nurse on her staff. In those four sessions I learned a lot about the energetic body, including how to conduct visualization exercises that I continued to use after the sessions ended.
Intrigued, I took a brief workshop with Sister Rita Jean Dubrey the next year, where I learned that everyone--including me!--has healing abilities. I signed up for a Healing Touch class, where I learned some basic practices which I used with friends and family members. Everyone was impressed as I was with the effectiveness of these methods. I also learned how to balance and connect my chakras, which I have done almost daily for the past 15 years. I repeated Level 1 several years later with a good friend who was interested in starting her own healing journey.​


Between the time of my Healing Touch training and the start of my Reiki training, I wrote a book! (see tab above, Articles & Book) The book dealt with a period of my life that began shortly after I started my Recovery journey, and included the seven year period when my family struggled with finding help for our older son's mental illness. During that time I went back to school (at 40) and earned my Masters Degree in Special Education. From 2001 to 2007 I worked as a Special Education Teacher. In 2008 I returned to the New York State agency I had left in 2000, and received two promotions in two years.

Soon I found myself in an extremely stressful management position.  But God helps those who can't seem to help themselves, and  I met a wonderful woman (Theresa Kuo), who graciously attuned me in Levels I, II and ART Usui Reiki. I used Reiki and Healing Touch in every area of my life, and had a variety of life changing experiences (see Articles & Book section of this website to read more details about my Reiki journey, in three articles that were published in Reiki News Magazine). In 2014 I read about a new form of energy--Holy Fire--being introduced by William Lee Rand at the ICRT, and immediately signed up to re-take my Usui Master with the Holy Fire component. Last year I completed by Holy Fire Karuna Master, so I have more tools in my energetic toolbox!

Photo: It was a happy Christmas!

"I look forward to meeting you!

My prayer is that energy healing will enable you to live your best life, to truly become the person you are meant to be."